Berzerkatron
A downloadable game for Windows
Berzerkatron is what I imagine Berzerk would be like if it was developed by Jeff Minter (if he only had a week, had to do all the music and graphics himself and didn't have 30+ years of experience, but that's beside the point).
Like Berzerk, you have to go through mazes, shoot robots and hope you don't encounter Evil Otto. The walls are electrified and any touch or bullet can kill you.
Like Llamatron, you have to shoot every robot to get a bonus and save the innocent, doing both gets you the best score.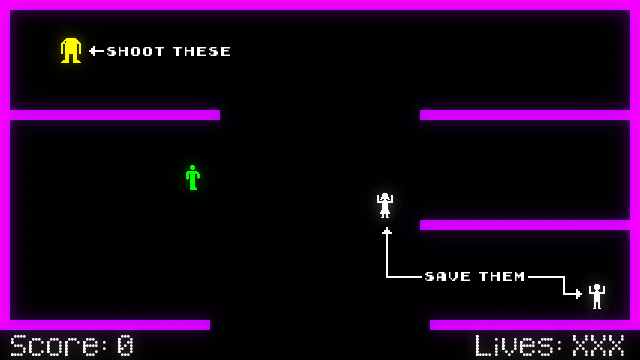 Download
Click download now to get access to the following files:
Original Jam Version
2 MB